Our Mission

Through rehabilitation, education, and research programs, Freedom Center for Wildlife, Inc. strives to increase public knowledge and appreciation towards the conservation, protection and preservation of native New Jersey habitats and animals.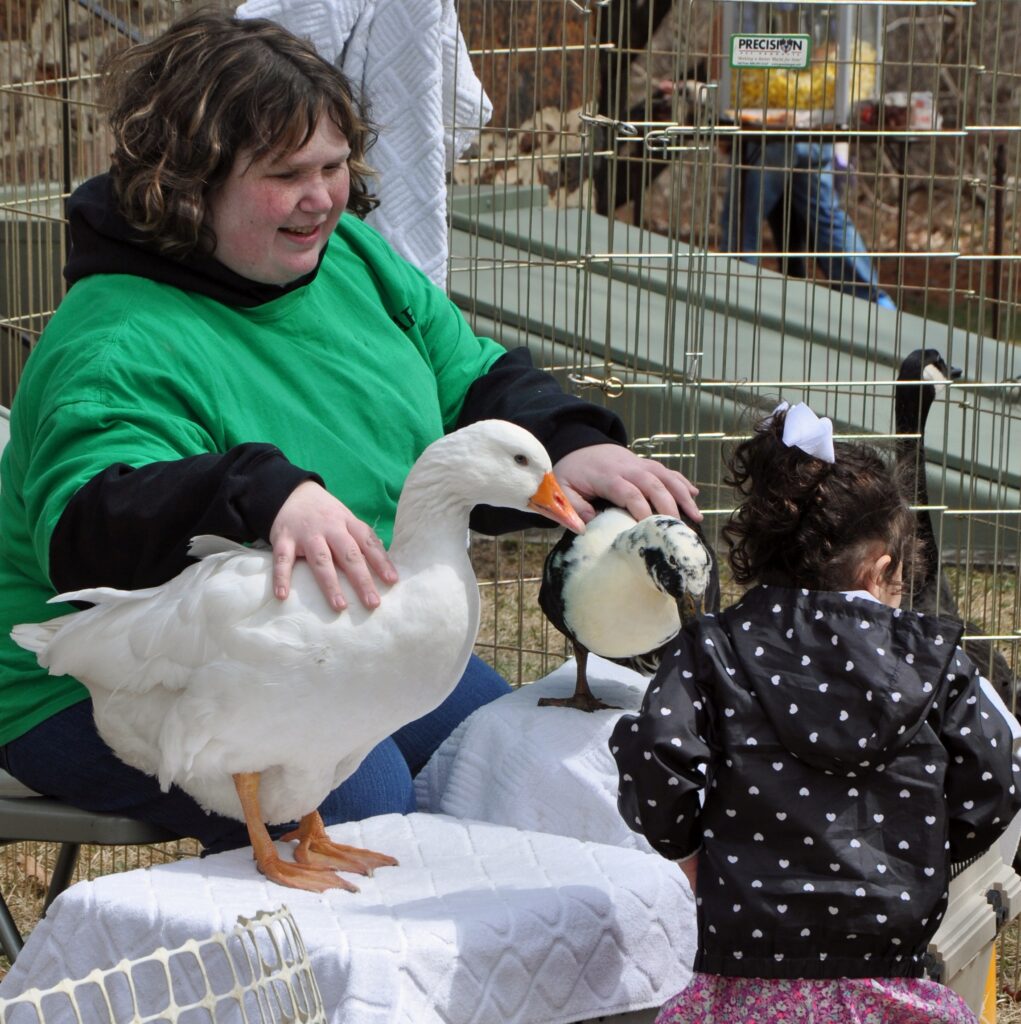 Ruth Brooks is the founder and President of FCW. She has over 25 years of wildlife experience, and she is a licensed wildlife rehabilitator and registered veterinary technician. Ruth also sits on the Board of Directors for the New Jersey Association of Wildlife Rehabilitators. Prior to opening FCW in 2006, Ruth managed the clinic hospital for a large wildlife refuge, honing her skills and gaining experience in all aspects of running a busy center. She made the decision to open her own facility, knowing that southern New Jersey has very few licensed wildlife rehabilitators. FCW is able to provide services to the public and the wildlife of this area.
Francis Osenbach is a founding Board Member and comes to us with over 50 years of engineering experience and business management. He has already provided FCW with capital necessary to begin our organization, and has assisted in the construction of several animal enclosures. He will continue to help with financial and operating budget structures.
Dmitry Cherkassky obtained his Ph.D. in Computer and Information Science from the University of Pennsylvania in 2001. His expertise is in statistical decision theory. He has been involved in wildlife rehabilitation since 2001. In the past, he participated in various citizen science projects, including shorebird surveys to help track the migration of birds along the Atlantic Flyway. Currently, he is a member of the Green Team for Sustainable Voorhees.
Susan Reel-Panish is an architect with undergraduate and graduate degrees from Washington University in St. Louis. She has over twenty years architectural experience including custom residential, school, hospital, and nursing home design. She has practiced architecture in New York, Pennsylvania and New Jersey. Susan spent a year on staff at the Philadelphia nonprofit: Foundation For Architecture. While there, she worked in the nationally acclaimed "Architecture in Education" program, and on FFA's annual fundraiser Beaux Arts Ball. Susan's other love is women's fitness, and she is currently the owner of the Curves gym franchise in Moorestown/Maple Shade, New Jersey. Susan came to Freedom Center for Wildlife by way of an injured baby bunny in her backyard.
Susan J. Pello, VMD, MS grew up in Pennsauken, NJ and has advocated and cared for wildlife since she was young, bringing injured wildlife to the vet and local rehabilitators. Susan is a graduate of the University of Pennsylvania School of Veterinary Medicine, where she spent a portion of her senior year at LSU in their Bird, Zoo and Exotic Mammal Hospital. Following veterinary school, she completed a focused exotic animal internship at the University of Pennsylvania's Exotic Companion Animal Medicine and Surgery Service. She also rotated at Tri-State Bird Rescue & Research. Dr. Pello is an Exotic and Wildlife veterinarian at Mt Laurel Animal Hospital. She is also the veterinarian of record for Hawk Mountain Sanctuary. Susan lives in Philadelphia with 7 pets, her husband Scott, and her two kids. She enjoys providing medical care to our rescues and education animals.
Denise Hassinger is a master biology student, teaching assistant, and peer tutor at Rutgers University-Camden. Currently, she is studying biodegradation of hydrocarbon plastics by white-rot fungi in order to help reduce anthropogenic effects (i.e. plastic waste). She teaches general biology and microbiology labs, and tutors students in ancient Egyptian hieroglyphs. Her main interests are in biological oceanography, but shares genuine conservation concerns for all wildlife. She strongly believes in educating the public about the importance of wildlife and the ecosystem services they provide. One of her goals is to change public opinions on wildlife that have been labeled as a nuisance. In her free time, she volunteers at Freedom Center for Wildlife in Cinnaminson, NJ helping to rehabilitate local wildlife and is a board member of the New Jersey Association of Wildlife Rehabilitators (NJAWR). She also scuba dives at Adventure Aquarium in Camden, NJ where she helps maintain the ocean and shark realms, and inspires future generations through dive shows.
Dr. Jane Jones, VMD is a veterinarian with a special interest in avian, exotic, and wildlife medicine. In college, Jane spent her summers as an intern in the veterinary department of Pittsburgh's National Aviary. During the school year she did volunteer field research for an ornithologist studying mycoplasma conjunctivitis in house finches. As a veterinary student at The University of Pennsylvania's School of Veterinary Medicine, Jane continued to pursue opportunities involving wildlife. She spent 1 summer working as an intern at Tri-State Bird Rescue & Research and completed 1-month externships at C.R.O.W. and Tufts Wildlife Clinic during her fourth year. Jane also published a paper on Northern Goshawks in the Journal of Zoo and Wildlife Medicine. After veterinary school Jane moved to San Diego to complete a residency in Avian Medicine and Surgery where she worked at the Avian & Exotic Animal Hospital for 7 years. Jane, her husband, 2 dogs, and 3 Mexican red-headed Amazons, recently moved back east to be closer to family. Jane is very excited for the opportunity to join the Freedom Center community.